Welcome to the Army Groups third annual "Halloween bash", this is a place to post your Weird war-esque gory gruesome Halloween horror figure/dio's. This Isn't for the faint of heart so beware kid's. Only guideline's here are; It has to be themed around WW2, Horror, and Halloween. Be creative, be tasty, and make it juicy.
Rules:
You come up with your most twisted Halloween bash, and post It by October 31st....11:59pm board time. Guideline's are pretty basic, they're listed above, pretty much a free for all as long as It's; WW2, Gruesome, and totally off the wall. Be tasty, make It juicy, but leave the politics out of this. This Is for fun, and for all to enjoy. So show some respect, and show your bashes. let the fun begin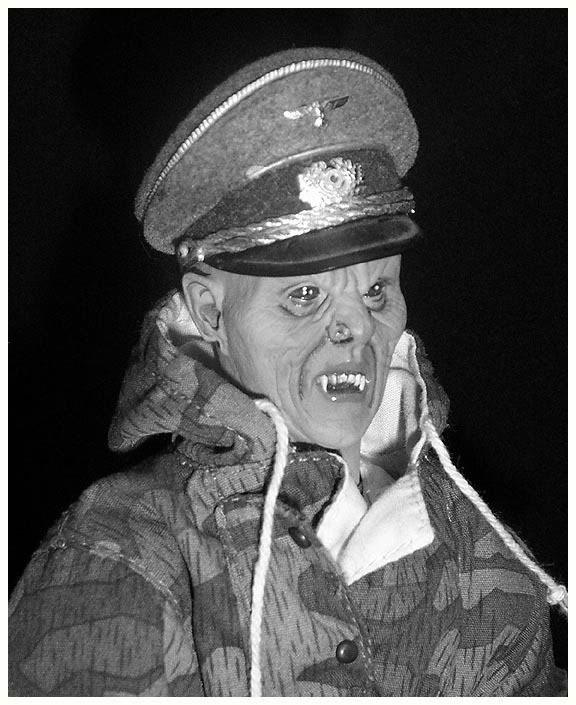 History behind the "Halloween bash": We started this back on the old "1/6th WW2 Modelers Society board" as a fun interactive board activity to celebrate one of my favorite holidays. I'm a big fan of Paul Data, and grew up reading the old DC comic book "Weird War".
The idea of a figure bash is not a new one, it has been in the hobby for many years, and was also part of the inspiration for this. Don't think of this as a contest as it's not.
This concept I thought really appealed to people and was a lot of fun, so when we started the SAG, we thought it only appropriate that we continue with the interactive aspect of this hobby. Please check the SAG Archives for past Halloween bashes to see what people have done in the past.
The "Halloween Bash" will be open for posting October 1st. Enjoy