Hi Guys,
This is how I make re-bar in 1/6th for my concrete structures:
All you need is some scrap 12 or 14 and 22 gauge copper wire (stripped) some solder or even superglue. That's it!
The first two pics Fig 1 and 2 are to give you an idea how I wrap the wire.(Insulated wire around a pencil)
In Fig:1 it shows how I wrap the 22 gauge wire around the 12 Gauge wire. In Fig:2 how I wrap the wire in the opposite direction. Once it's done just solder or superglue the wire and paint.
In Fig:3 and 4 it shows the actual wire finished before solder and paint.

Fig: 5 and 6 shows it in place in the corner of my German Machine Gun Bunker with the wire/re-bar in place.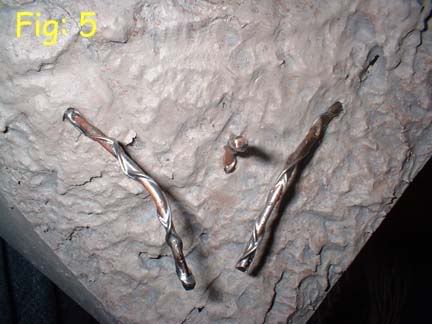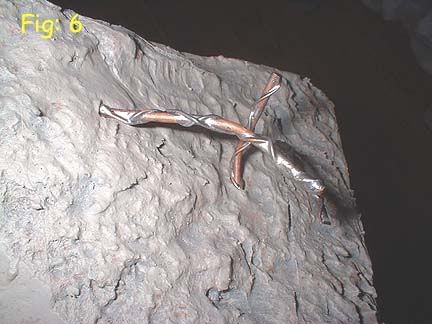 That's about it, It's pretty simple in all and the results are decent. If you don't have a soldering gun or torch you can heat the wire on your stove hit it with soldering past and solder. Paint it what ever way you like. You can also add small pieces of material to it as well because the cement doesn't always come off in places.
This is my first real how to LMK if I could make it better!
John Romano
New England Area One-Sixth Scale
PS: I use basically the same technique to make barbed wire with all 22 gauge wire.