Hello, I want to show you my little jeep
Got some aftermarket stuff lying in the back, got a unknown manufacturer cart behind it that I added. 2 figures from the movie saving private ryan are with it (from cyber hobby)
Need to do some outdoor photo's, but the weather lately is bad..
Here with the old figure, Ben Harris: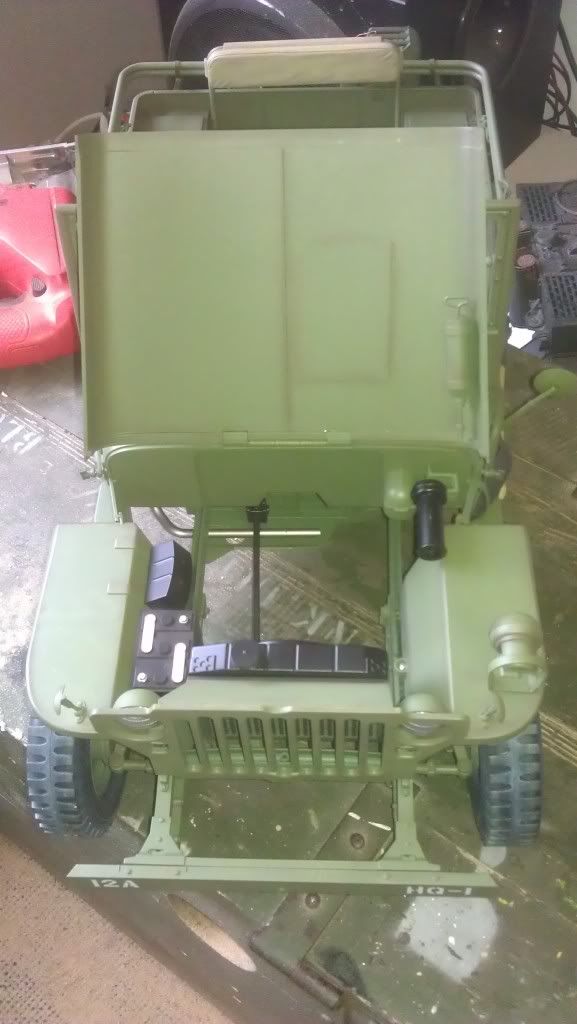 Still need a (cheap) engine..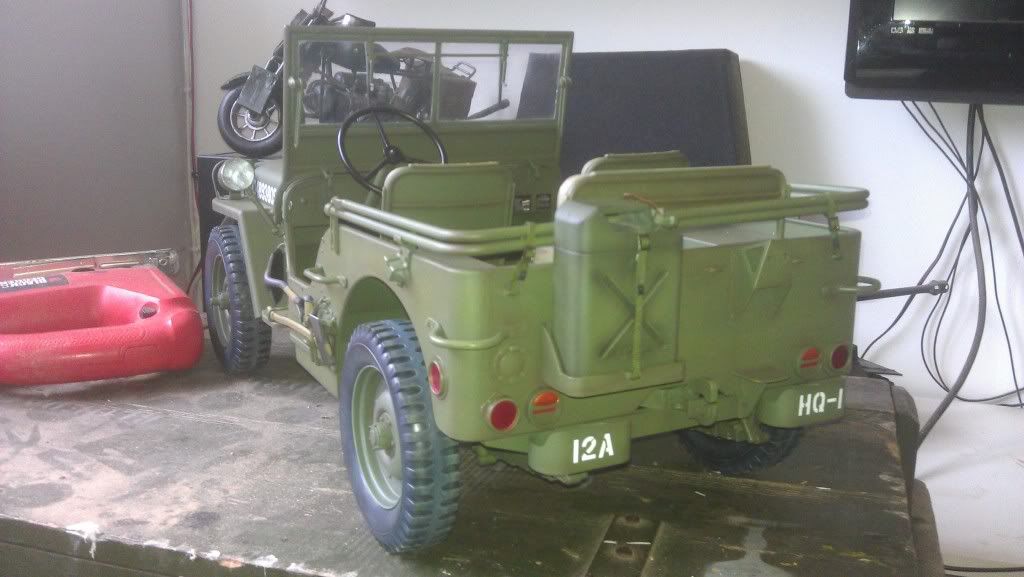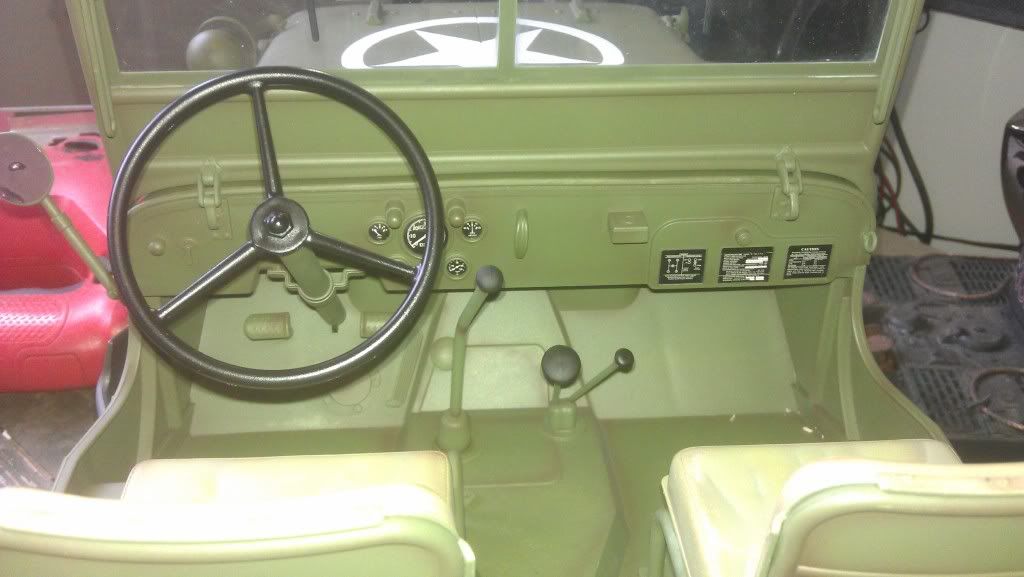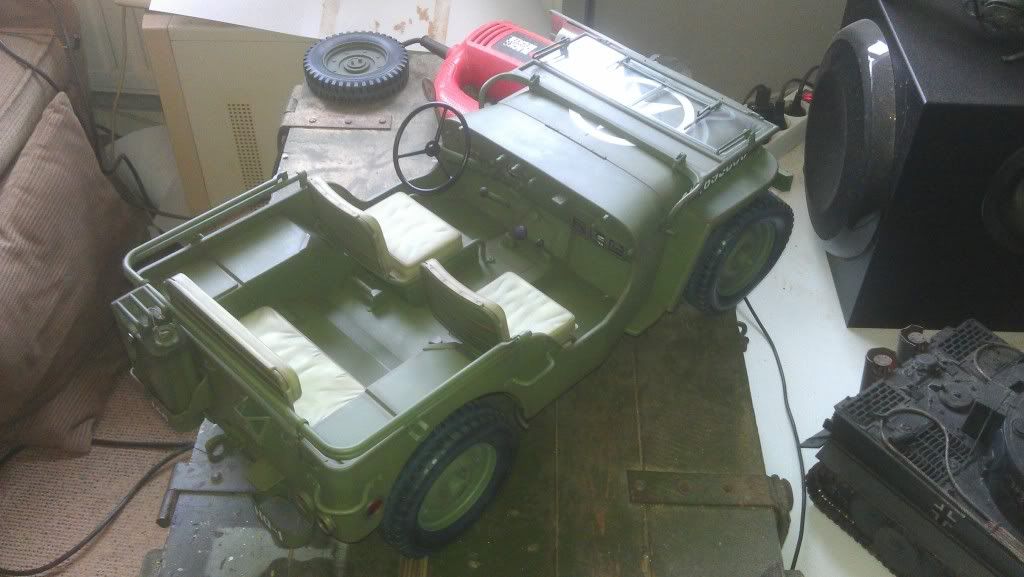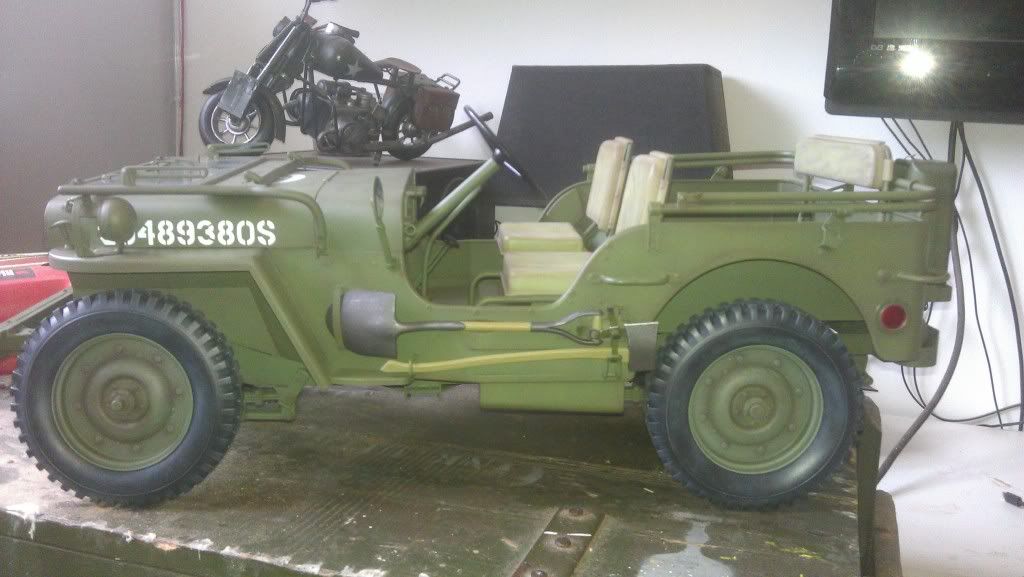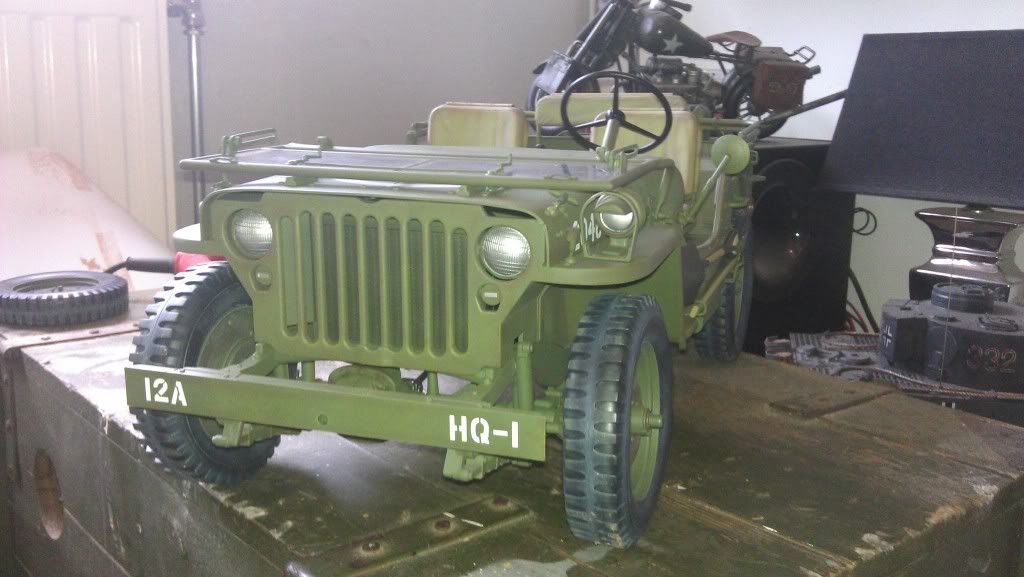 With some stuff lying in the back: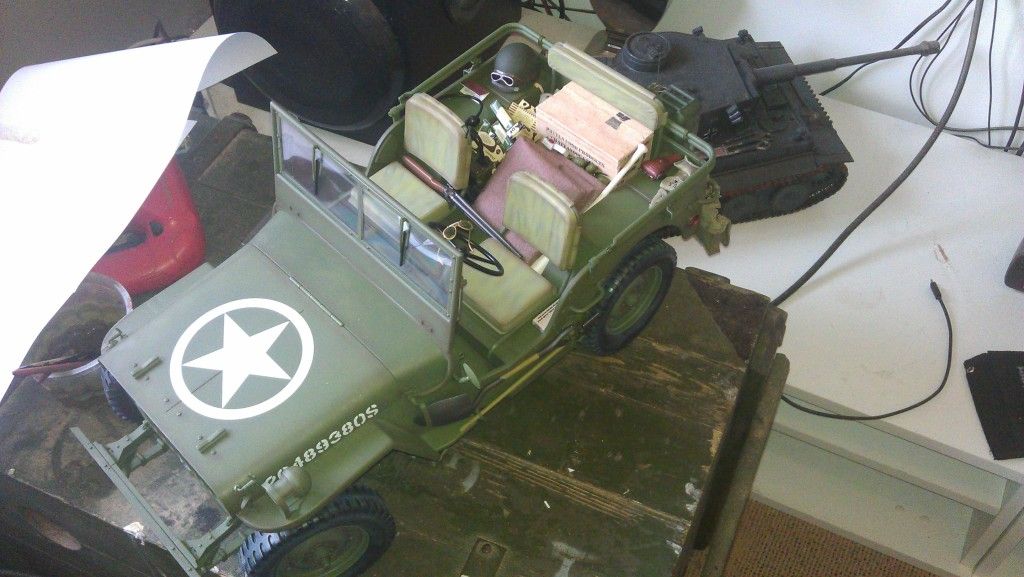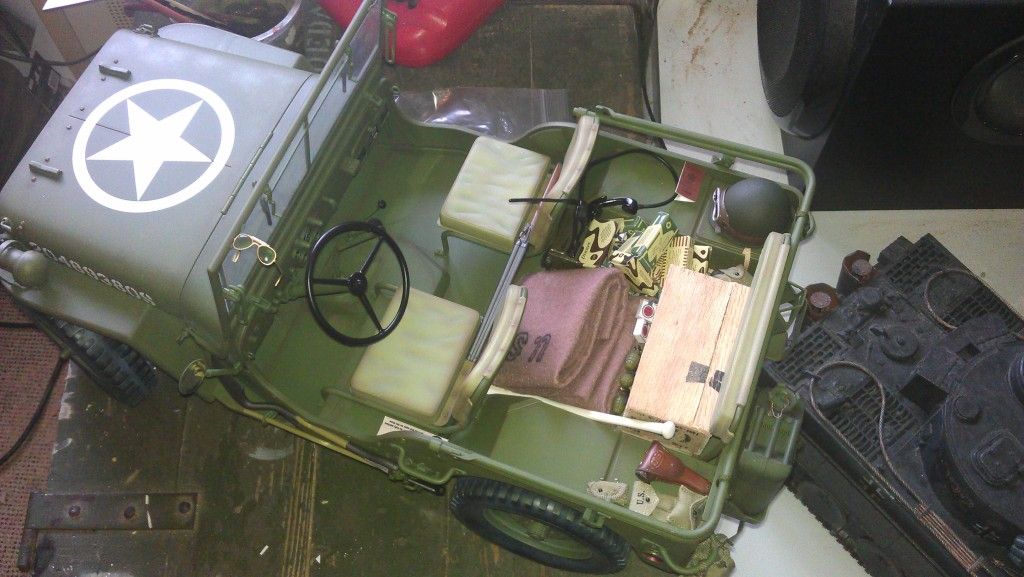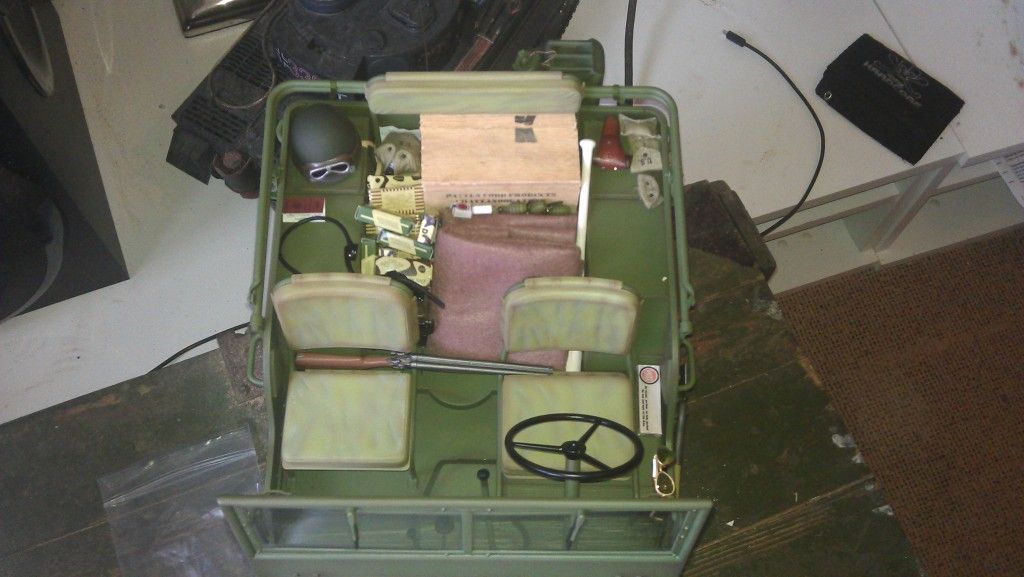 And the trailer conversion:
Found one very cheap on ebay and did some work on it.
Had to do heavy sanding because of the molding lines, but it came out neat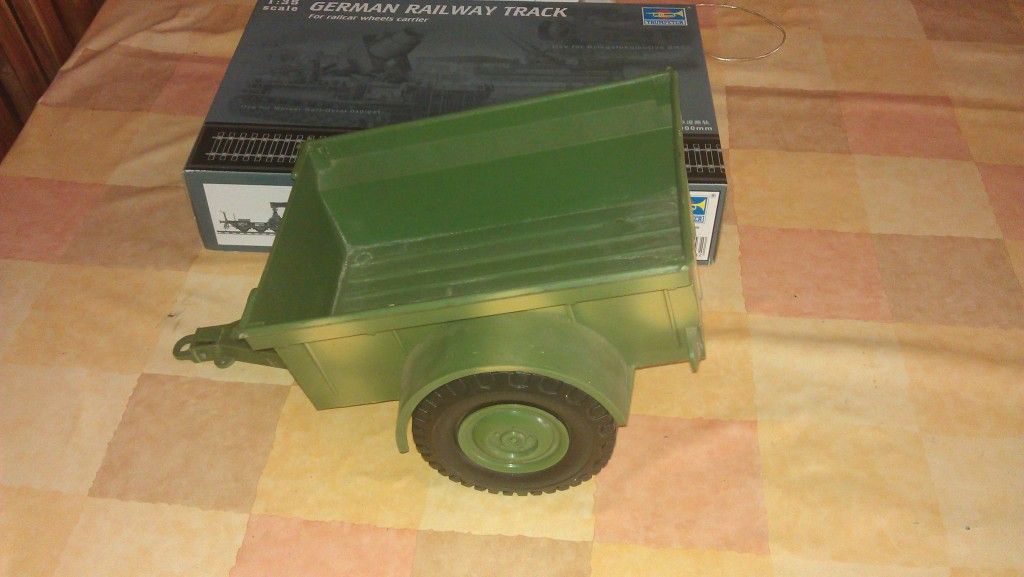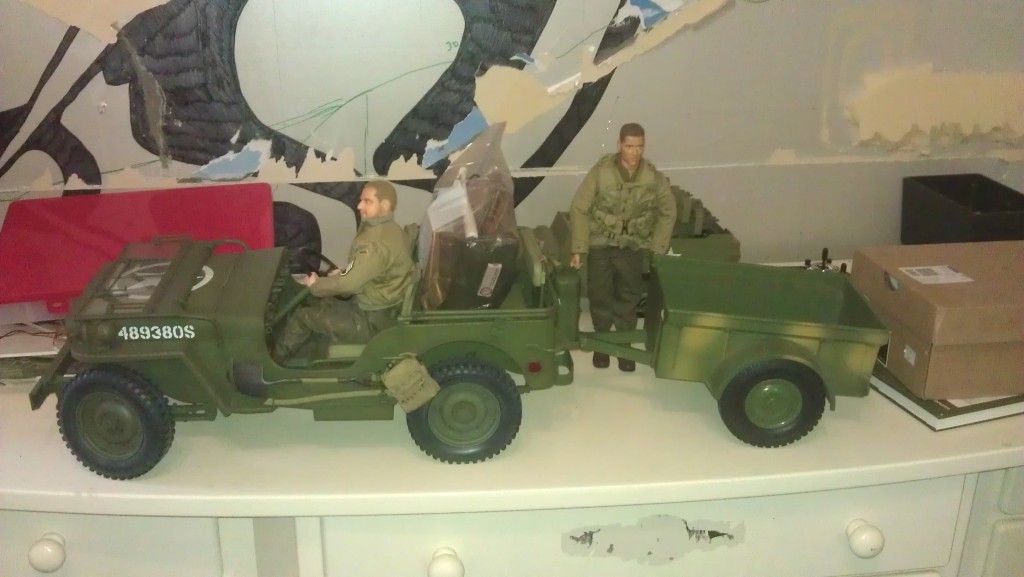 Checking if it fits behind the jeep, sits a bit low, but I fitted the spare tyre of the jeep in it so it would look heavy on the back.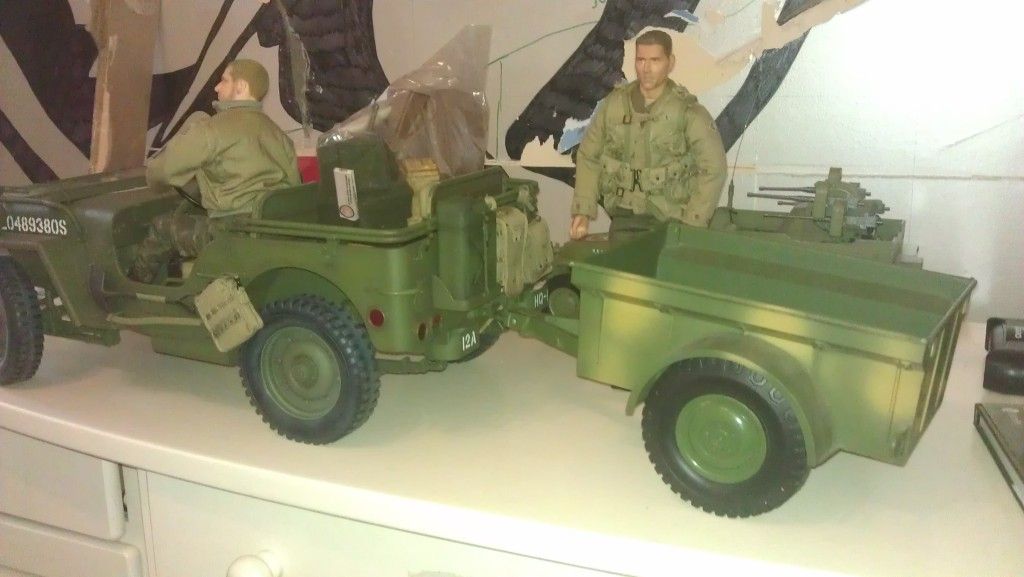 Taking it apart and painting: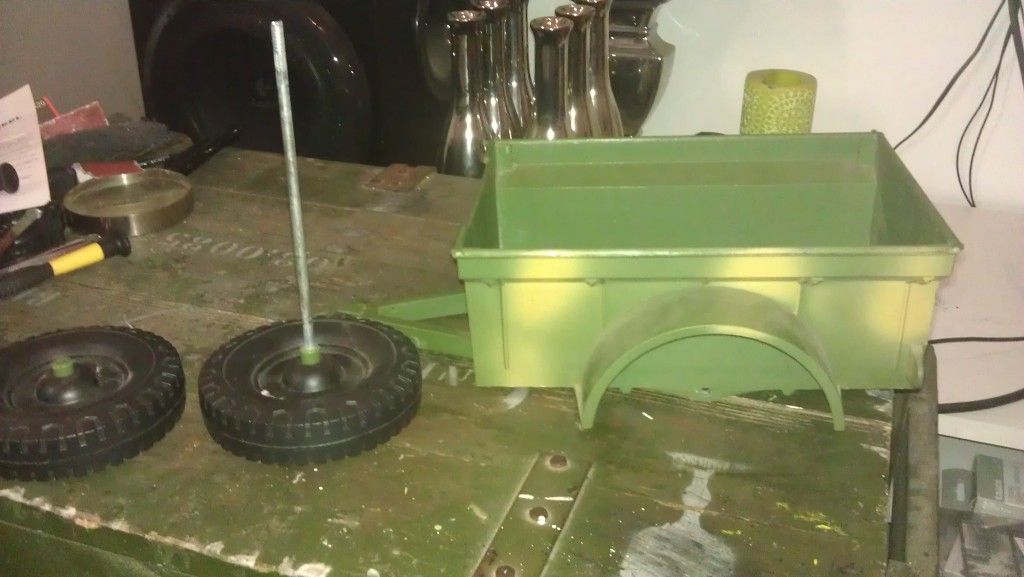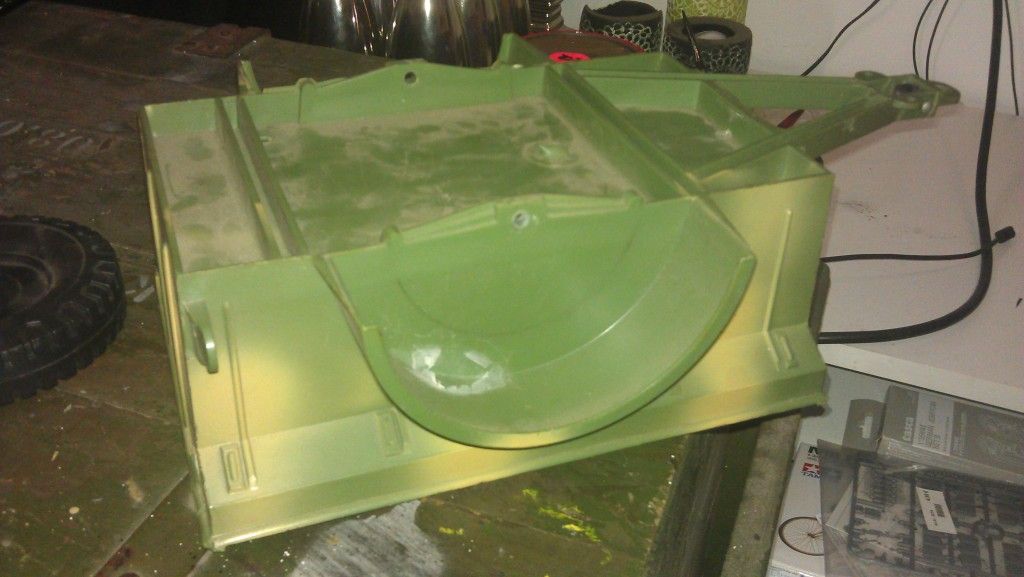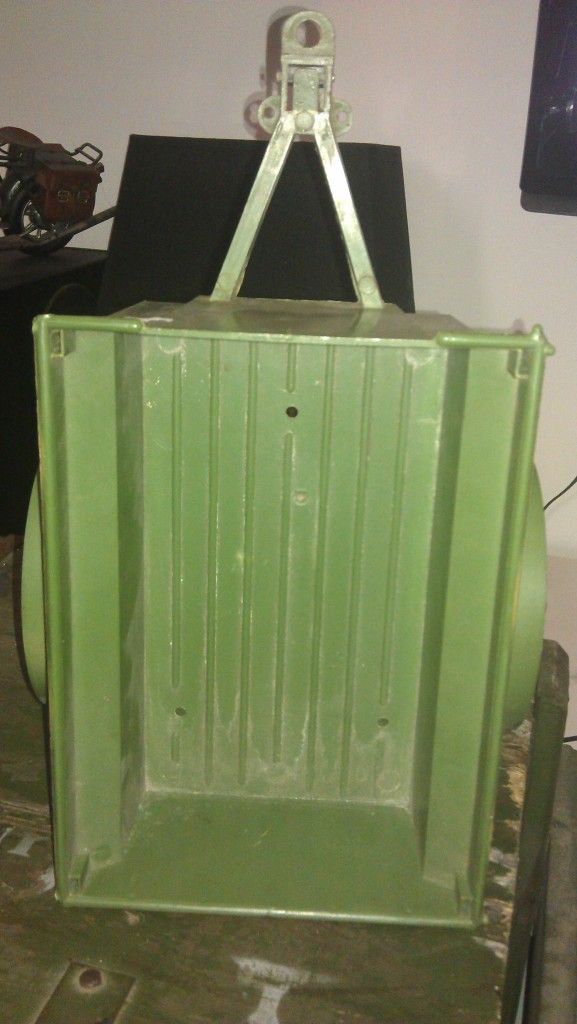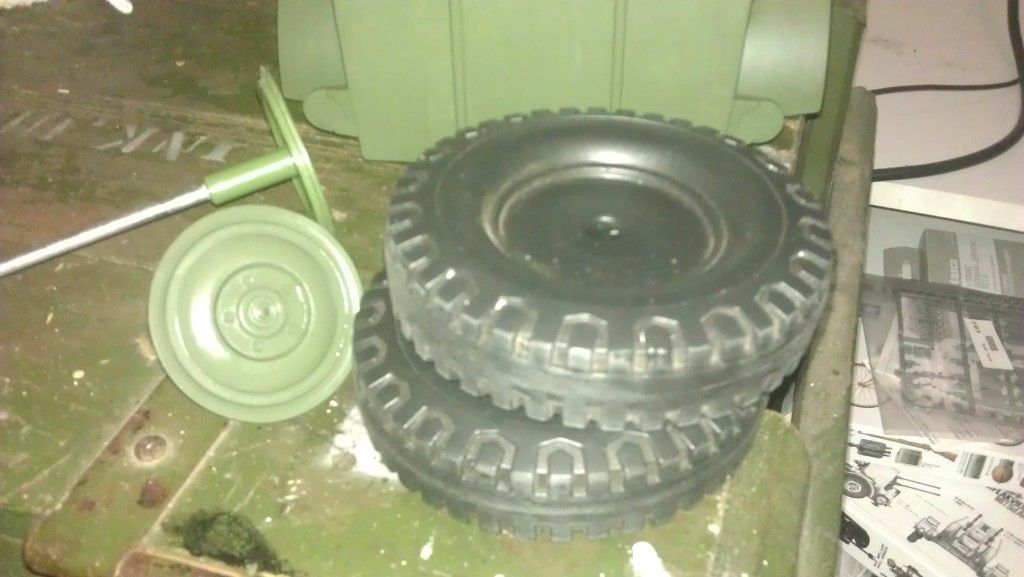 Sanded the wheels down a bit in the middle to get rid of the molding recess
For the netting I used an reproduction SS helmetcover (Had it laying around) to make brackets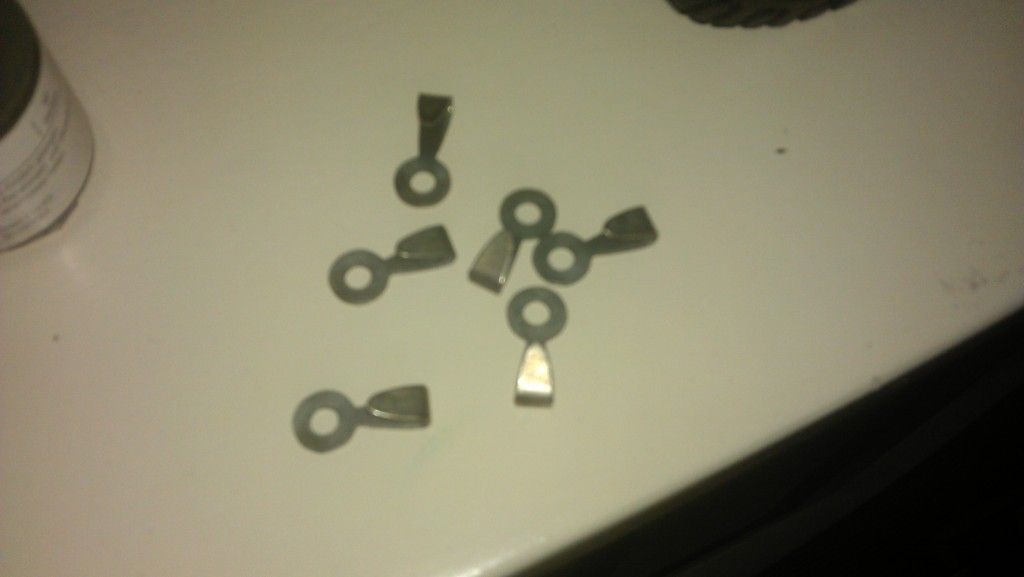 Netting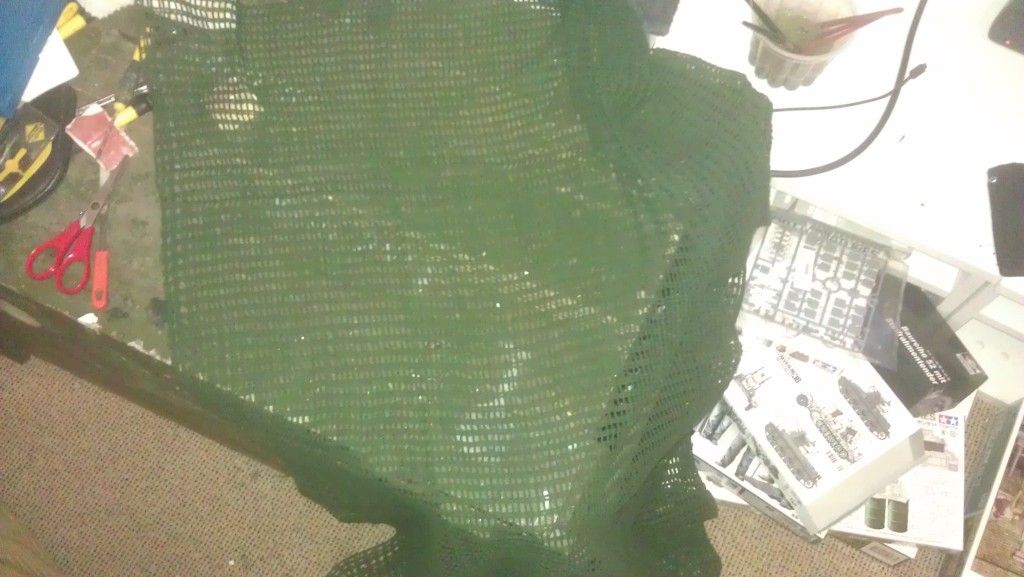 And the finished trailer: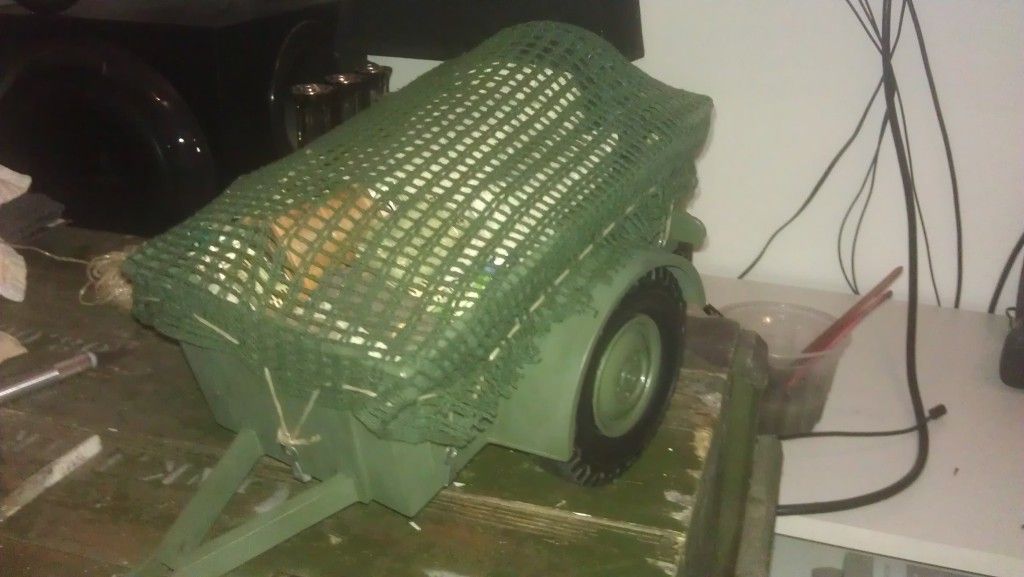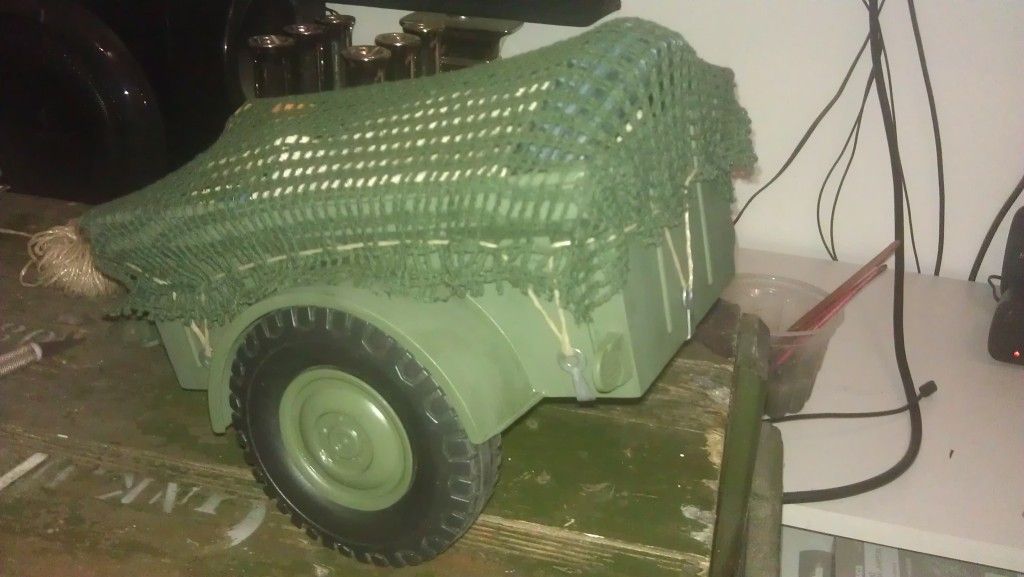 Trailer Is a bit darker than the jeep, Because I used Feldgrau (i was out of olive drab)